Spring Garden Farm is located on scenic Martin Street in horse friendly Rehoboth, MA. The property has direct access to extensive trails, which include hills, streams and riding fields.
Cross Trails
Spring Garden Farm offers access to seemlessly endless and well-maintained trails. You have the opportunity to go for a relaxing ride in the idyllic woods of Rehoboth, MA or use large fields with even footing, hill and water to cross to add variety to your horse's training.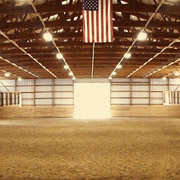 Indoor Arena
80×220 Well lit Indoor riding arena, insulated ceiling for sound barrier, treated for dust control, with mirrors and the 5 large exterior doors that flood the arena with natural light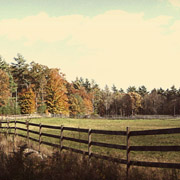 Paddocks
There are 10 acres of pasture seeded and fertilized in spring and fall.  They are separated into 9 paddocks, each containing water tubs. All fencing consists of three-rail wooden boards with electric fencing on both sides of the adjacent paddocks to ensure horses' safety.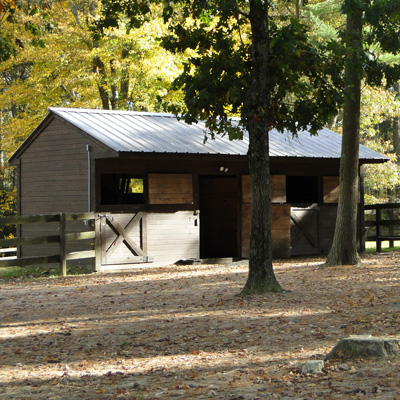 Shed Row
One Pasture shed has been converted into 3 stalls.  There are large windows for ventilation during the summer which can be closed for the winter.  The stalls contain lights and a closely located water hydrant including a hose for easy filling of water buckets.
These stalls are only available on a limited basis. Call for more information and pricing.